VERYGREEN can offer high-quality Clear PVC Male Adapters to meet your different needs.
Clear PVC adapter is also called reducing coupling or reducer, commonly known as size head. As one of clear plastic pipe fittings, Clear PVC adapter is used for the connection of two different pipe diameters. The clear adapter usually can be divided into clear PVC male adapter and female adapter.
The use of glue bonding, convenient and fast construction.

The bonding area is also transparent and visible, avoiding blind spots on vision.

The bonding pressure is enough, which does not affect the normal use and will not lead to the pressure drop of the whole pipeline system.
What is The Use of a Verygreen Clear PVC Male Adapter?
With the Verygreen Clear PVC male adapter, you can insert it into the PVC tube line and give you the desired end you need to plug. Verygreen Clear PVC male adapter is designed to meet every fitting and plastic transparent pipe you have with the proper female ends.
Dimension of Clear PVC Male Adapter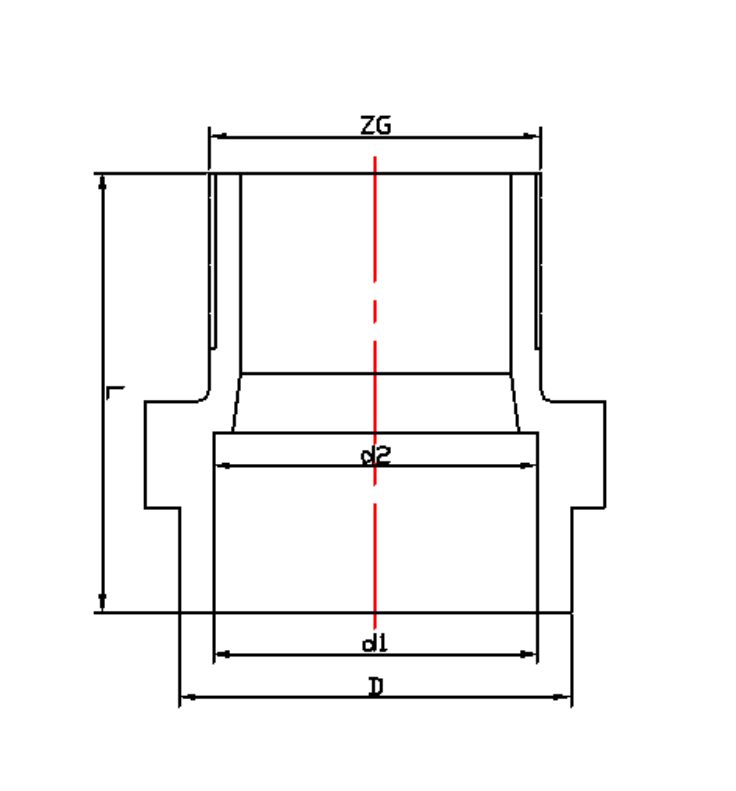 Parameter of Clear PVC Male Adapter
ASTM

| | | | | |
| --- | --- | --- | --- | --- |
| SIZE | d1 | d2 | D | L |
| 1/2" | 21.54 | 21.23 | 29.5 | 74.0 |
| 3/4" | 26.87 | 26.57 | 35.2 | 84.0 |
| 1" | 33.65 | 33.27 | 43.0 | 96.0 |
| 1 1/4" | 42.42 | 42.04 | 53.2 | 114.0 |
| 1 1/2" | 48.56 | 48.11 | 60.0 | 126.0 |
| 2" | 60.63 | 60.17 | 72.0 | 146.0 |
DIN
| | | | | |
| --- | --- | --- | --- | --- |
| SIZE | d1 | d2 | D | L |
| DN15 | 20.30 | 20.10 | 26.0 | 56.0 |
| DN20 | 25.30 | 25.10 | 31.0 | 66.0 |
| DN25 | 32.30 | 32.10 | 39.0 | 80.0 |
| DN32 | 40.30 | 40.10 | 49.0 | 96.0 |
| DN40 | 50.30 | 50.10 | 60.0 | 118.0 |
| DN50 | 63.30 | 63.10 | 74.0 | 143.0 |